← Back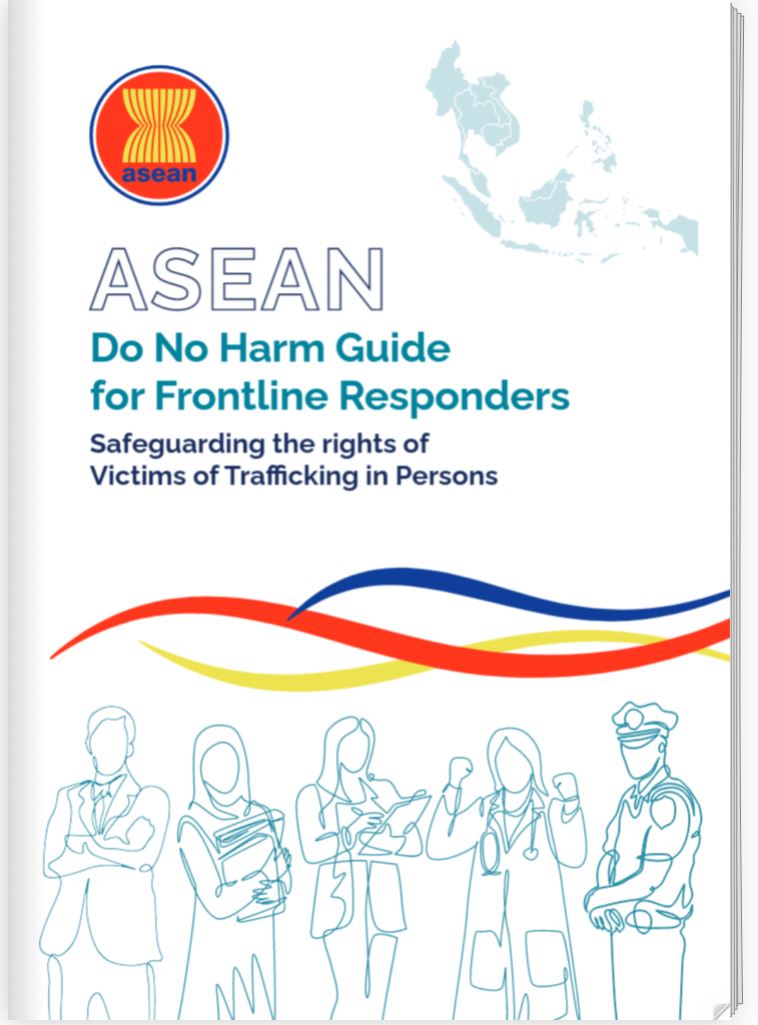 ASEAN Do No Harm Guide for Frontline Responders
Frontline responders play a key role in combatting trafficking and supporting victims of human trafficking. They are often the first contact point for victims of trafficking during the identification process. They also support the protection, health, shelter and long-term recovery and rehabilitation needs of the victims. Frontline responders and support persons play an important role in upholding the rights of victims of trafficking.
The ASEAN Do No Harm Guide for Frontline Responders is the product of a collaborative effort led by the ASEAN Commission on the Promotion and Protection of the Rights of Women (ACWC), with the support of Australia through ASEAN-ACT and the ASEAN Secretariat.
It is intended to be a practical resource for first responders in trafficking cases and to minimise the risk of harm at all stages of victim protection and assistance.
This guide is published on the ASEAN website.
This guide has been translated in English, Bahasa Indonesian, Burmese, Khmer, Lao, Thai and Vietnamese, available on the ASEAN-ACT website.