← Back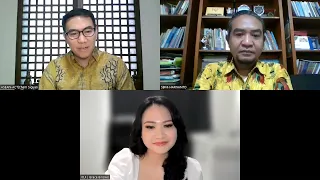 Roles of CSOs in the protection of migrant fishers
The Indonesian Migrant Workers Union (SBMI) and the Indonesia Ocean Justice Initiative (IOJI) were among the governments, employers' and workers' organizations, and civil society organizations participating in recent discussions to develop the new ASEAN Declaration with the support of ASEAN-ACT, the EU-funded Ship to Shore Rights South East Asia project implemented by the ILO in collaboration with the IOM, and the US-Department of Labor (DOL) funded Addressing Labor Exploitation in Fishing in ASEAN Project (ALFA Project).
Prior to the official release of the ASEAN Declarations, ASEAN-ACT met with SBMI and IOJI in this episode of Conversations with Chem.
We discussed the importance of the Declaration and how it can improve existing regional mechanisms to protect migrant fishers from the danger of trafficking and other crimes.
NGOs have been important advocates to address labour exploitation in the fisheries sector. They provide a range of critical services and referrals to trafficked fishers, which means they also have valuable knowledge and experience to inform policy and practice reform in the counter trafficking sector. In this episode, SBMI and IOJI provide further insight in their role as frontliners, advocates and policy change makers.
Read full story at aseanact.org.