← Back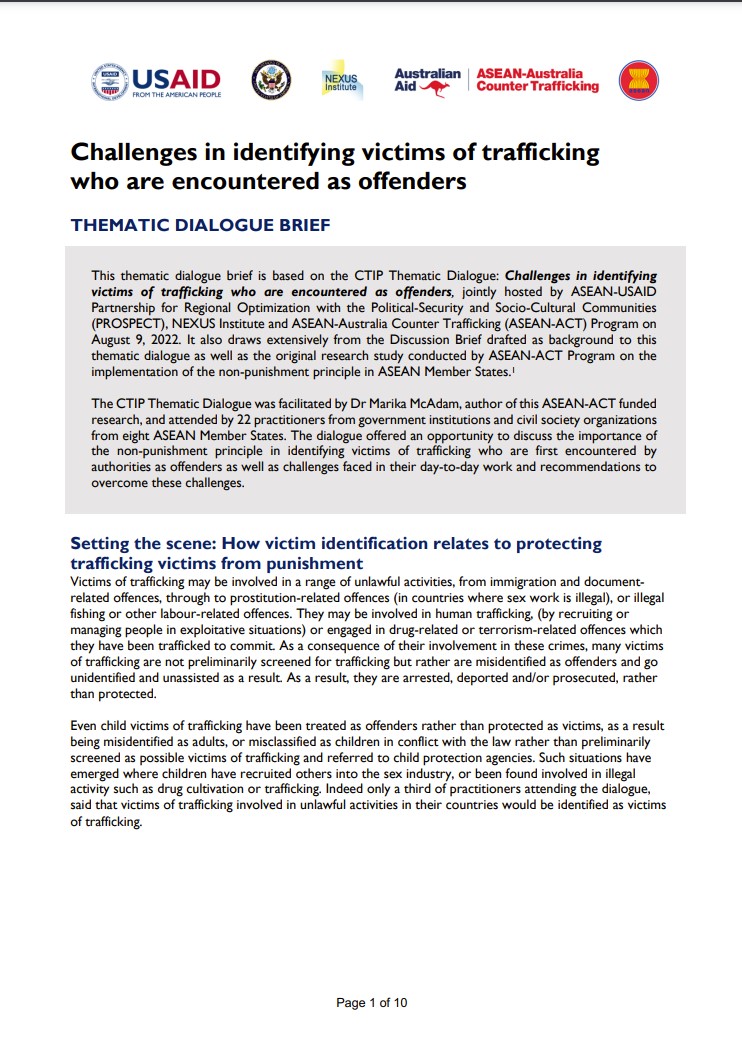 Thematic Dialogue Brief – Challenges in identifying victims of trafficking who are encountered as offenders
ASEAN-ACT international legal consultant Dr Marika McAdam prepared a discussion brief in partnership with USAID project PROSPECT and think-tank the Nexus Institute, as a part of a thematic dialogue hosted in July 2022.
Part 1 of this Discussion Brief sets out the issue of victims being incorrectly identified as offenders and the challenges in identifying potential victims of trafficking among alleged offenders.
Part 2 offers some recommendations for responding to these challenges.
The thematic brief summarises the key discussion points raised during the thematic dialogue and how policymakers around the ASEAN region may approach strengthening the application of the non-punishment principle in law, policy and practice.
Full series of the thematic brief can be found on Nexus Institute website.