← Back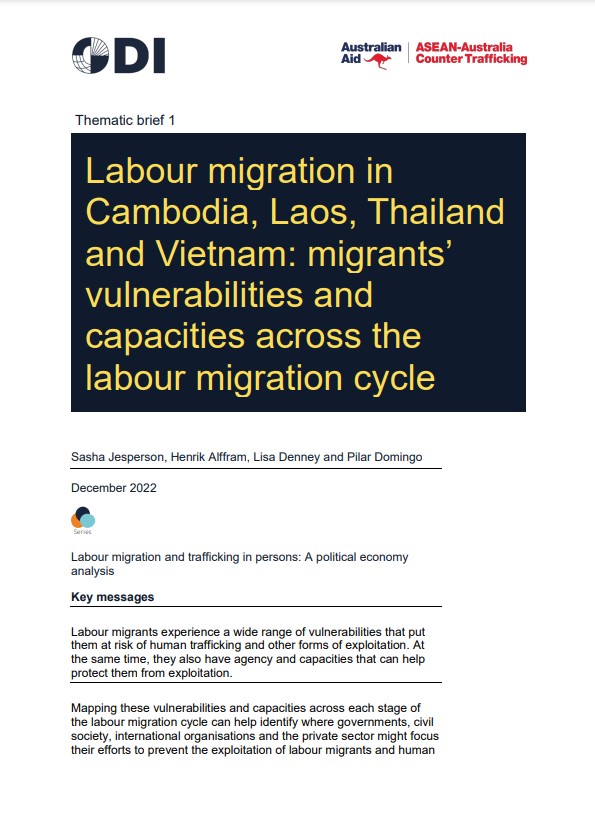 ODI Thematic Brief 1: Labour migration in Cambodia, Laos, Thailand and Vietnam: migrants' vulnerabilities and capacities across the labour migration cycle
Labour migrants experience a wide range of vulnerabilities that put them at risk of human trafficking and other forms of exploitation. Despite these vulnerabilities, they also have agency and capacity that can assist in some degree of safeguarding from exploitation.
Mapping these vulnerabilities and understanding each stage of the labour migration cycle can usefully pinpoint where governments, civil society, international organisations and the private sector might focus their efforts.
This is the first in a series of country and thematic briefs explores these issues in Cambodia, Laos, Thailand and Vietnam, developed in partnership with the Overseas Development Institute (ODI), under ASEAN-ACT's pathway to progress policy dialogue and reform. Further country and thematic briefs covering all ASEAN Member States will be released throughout 2023-24.