← Back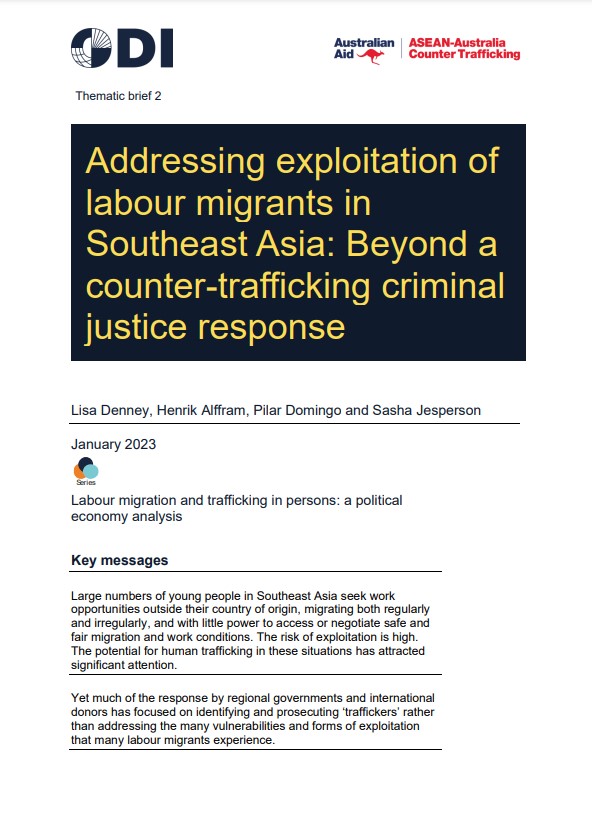 ODI Thematic Brief 2: Addressing exploitation of labour migrants in Southeast Asia: Beyond a counter-trafficking criminal justice response
Large numbers of young people in Southeast Asia seek work opportunities outside their country of origin, migrating both regularly and irregularly, and with little power to access or negotiate safe and fair migration and work conditions. The risk of exploitation is high.
Yet much of the response by regional governments and international donors has focused on identifying and prosecuting 'traffickers' rather than addressing the many vulnerabilities and forms of exploitation that many labour migrants experience.
This thematic brief sets out the diverse forms of exploitation that labour migrants in Southeast Asia experience, and how efforts to respond might need to adapt. This includes broadening beyond the dominant frame of criminal justice in order to address exploitation at scale, and in a manner that is realistic about the prevailing political economy.