← Back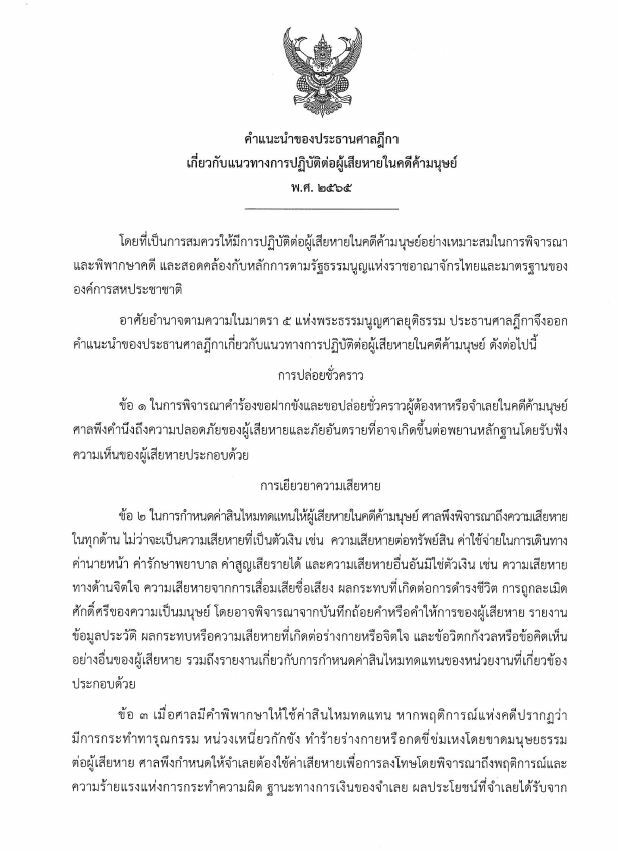 Thailand: Guidelines on victim sensitivity using a trauma-informed approach
Thailand has developed a new guideline on victim sensitivity endorsed by the President of the Supreme Court. It outlines considerations such as the impact on trafficked victims during receiving and analysing evidence for trial, dissemination of judgements, handling victim testimonies and determining remedies.
The guideline is an important tool to ensure government and non-government agencies provide better support to victims throughout the criminal justice process.
While ASEAN-ACT did not support the development of the guidelines, the program will support the translation of the Guideline to selected AMS languages.
The case is published on the Office of International Affairs website both in Thai and English:
https://oia.coj.go.th/th/content/category/detail/id/8/cid/9674/iid/290220
The Court of Justice produced and launched a video to further explain the guideline: https://www.youtube.com/watch?v=FocUWhgtkZ8