← Back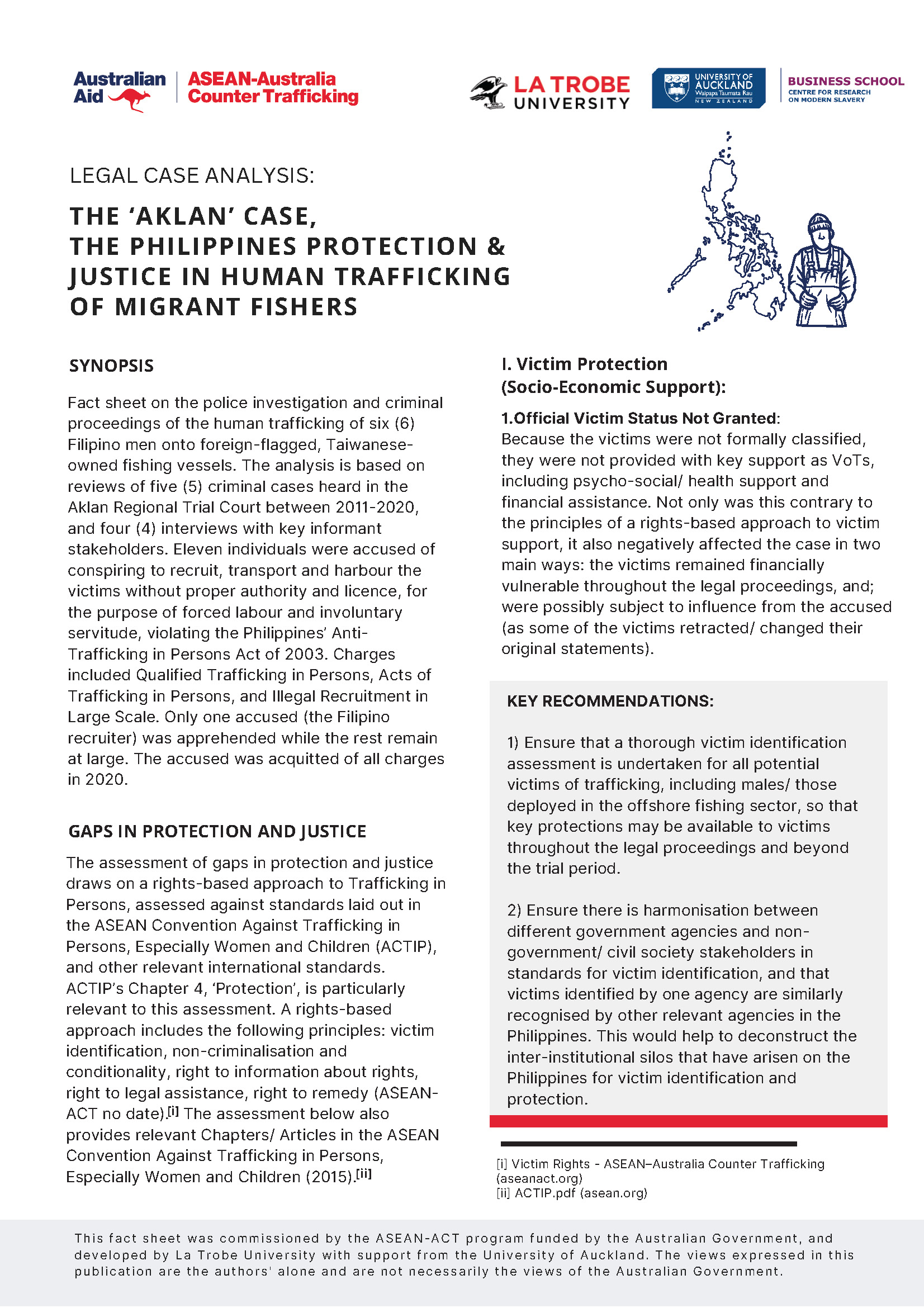 The 'Aklan' case, the Philippines protection and justice in human trafficking of migrant fishers
ASEAN-ACT partnered with La Trobe University to document experiences of trafficked fishers in the offshore fishing sector in accessing justice. The research aimed to enhance the protection of trafficked fishers by enabling anti-trafficking stakeholders to develop more effective responses based on evidence.
This fact sheet focuses on the police investigation and criminal proceedings of the human trafficking of six (6) Filipino men onto foreign-flagged, Taiwanese-owned fishing vessels. The analysis is based on reviews of five (5) criminal cases heard in the Aklan Regional Trial Court between 2011-2020, and four (4) interviews with key informant stakeholders.
Eleven individuals were accused of conspiring to recruit, transport and harbour the victims without proper authority and licence, for
the purpose of forced labour and involuntary servitude, violating the Philippines' Anti-Trafficking in Persons Act of 2003. Charges
included Qualified Trafficking in Persons, Acts of Trafficking in Persons, and Illegal Recruitment in Large Scale. Only one accused (the Filipino recruiter) was apprehended while the rest remain at large. The accused was acquitted of all charges in 2020.
Read the full factsheet here.