← Back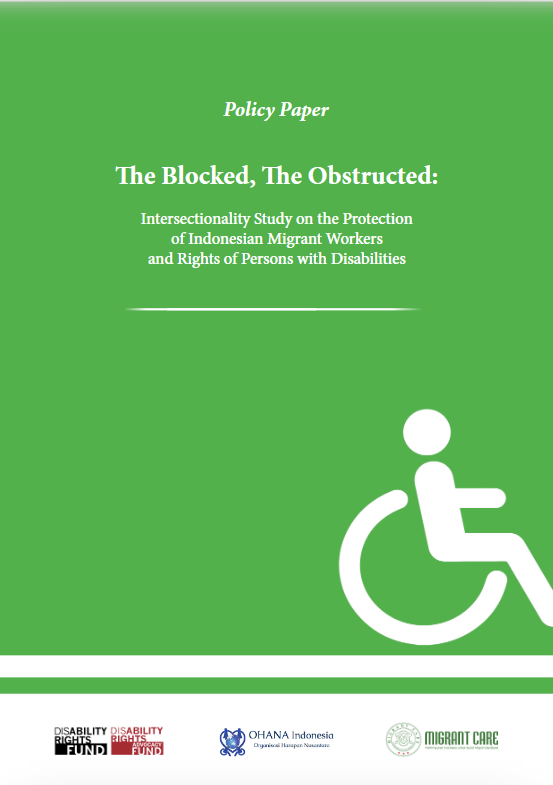 The Blocked, The Obstructed: Intersectionality Study on the Protection of Indonesian Migrant Workers and Rights of Persons with Disabilities
Migrant Care with the support from OHANA Indonesia and the Disability Rights Fund conducted a study on the interrelated issues of Indonesian migrant workers and disabilities.
The paper explores the multidimensional vulnerabilities faced by migrant workers and illustrates disabilities of migrant workers as a result of work accidents or violence within the workplace.
The policy paper encourages a more serious effort to ensure disability rights are integrated into migrant worker protection policies to strengthen inclusive employment.
The policy paper is based on literature review, Indonesian case experiences, and refers to ASEAN instruments.
The study is available in both English and Bahasa Indonesian