← Back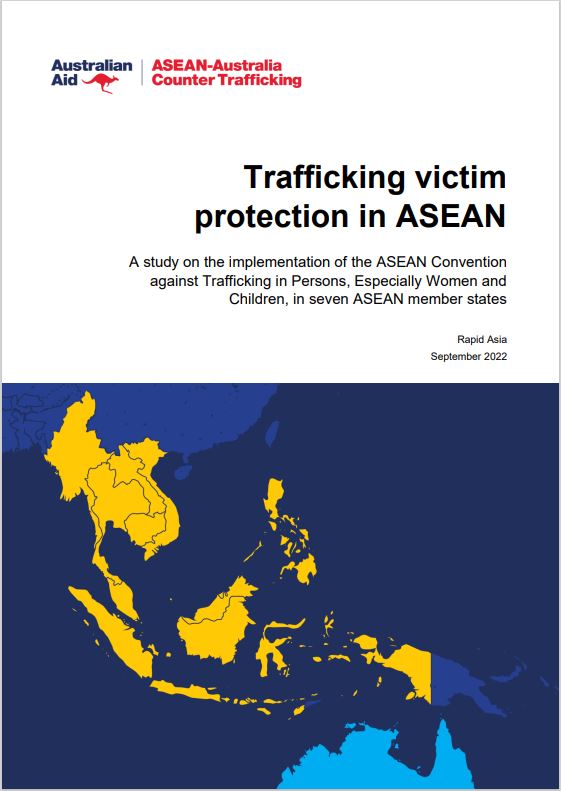 Trafficking victim protection in ASEAN
The ASEAN Convention against Trafficking in Persons, especially Women and Children (ACTIP) is a legally binding convention that standardises the understanding and application of trafficking in persons legislation, promotes cooperation between ASEAN member states, and enhances the protection of, and support provided to trafficked victims.
To date, ASEAN member states have made progress in enacting laws, policies and procedures to support ACTIP implementation. However, strong support for the ACTIP at the regional level, and ongoing efforts at the national level to align counter-trafficking efforts with the ACTIP, suggest that there are opportunities to further strengthen ACTIP implementation.
ASEAN-ACT commissioned a study, undertaken by Rapid Asia, to examine the extent to which the ACTIP has been implemented in seven ASEAN member states, with a particular focus on victim rights and gender equality, disability, and social inclusion (GEDSI).
The research examines the provisions in law and policy in six domains of victim rights – victim identification, right to information, non-criminalisation, right to legal assistance, right to remedy, and right to protection and support – shows the divergence between what the law or policy prescribes and what happens in practice.
The findings were informed by national validation workshops held with key government and non-government stakeholders from Cambodia, Indonesia, Lao PDR, the Philippines, Thailand and Vietnam between 2021 and 2022.