← Back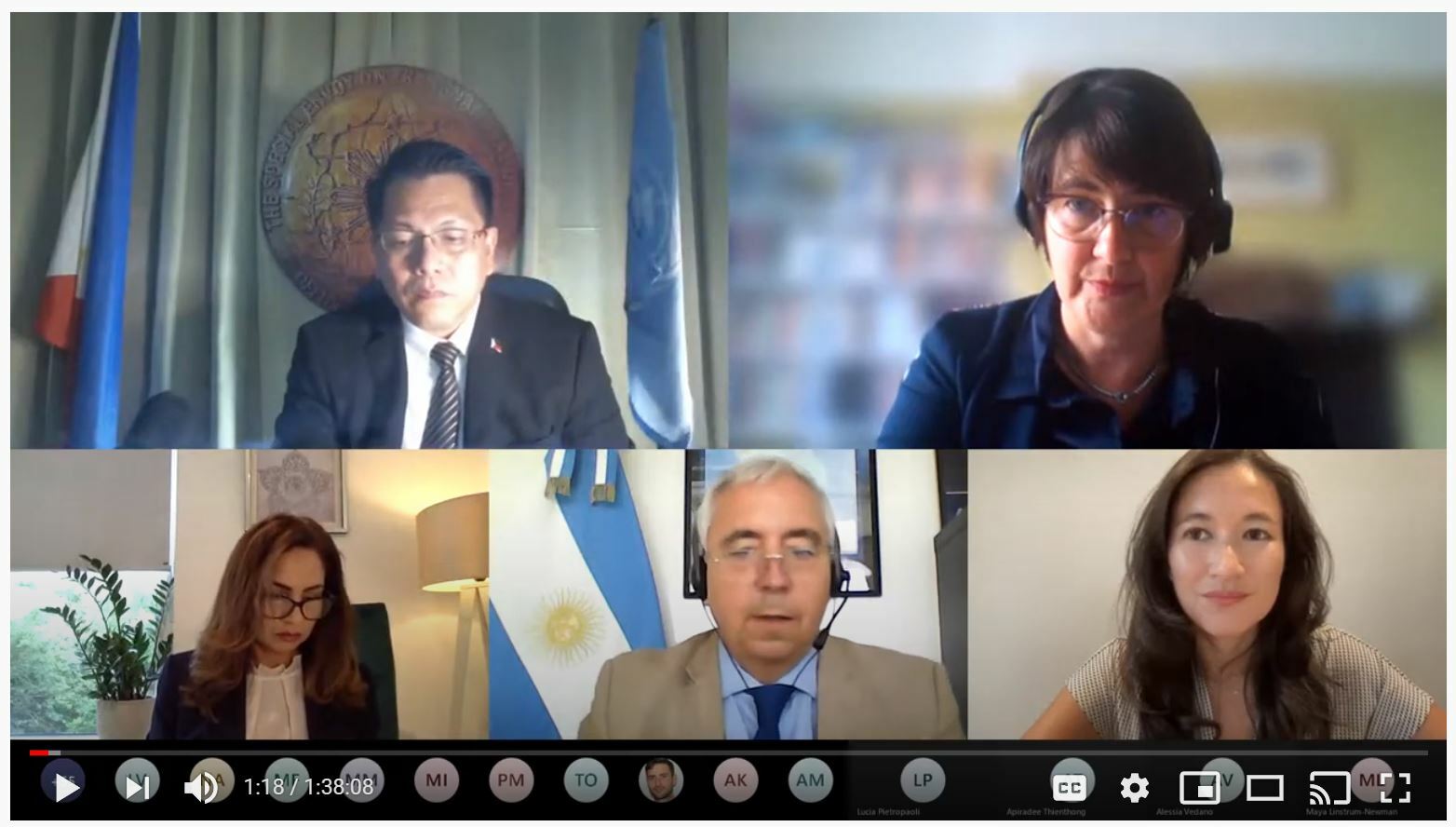 Video: non-punishment of victims of trafficking roundtable
An expert roundtable on the non-punishment of victims of trafficking was a special side event to the 47th Human Rights Council, co-convened by the Inter-Agency Coordination Group against Trafficking Persons and the Special Rapporteur on Trafficking in Persons, especially Women and Children.
The roundtable was moderated by the Special Rapporteur herself, Professor Siobhan Mullally, with a keynote address by John Brandolino, Director of UNODC's Division for Treaty Affairs, and speakers including the lead council on the recent landmark European Court of Human Rights Case on non-punishment, the Head Prosecutor on counter-trafficking in Argentina, and the Co-Executive Director of Reprieve.
ASEAN-ACT's International Law and Policy Adviser, Dr Marika McAdam, joined the panel as an independent international legal consultant to appear as a panellist.
Specifically, Dr McAdam spoke to a study commissioned by ASEAN-ACT on Freedom of movement for persons identified as victims of human trafficking in the ASEAN region. [Watch her presentation 23:38]
Dr McAdam investigated forms of punishment experienced by victims outside of legal proceedings. She highlighted that conditions in state and non-state closed shelters may constitute a form of punishment for victims. While shelters are needed to grant victims protection from traffickers, these should not be punitive environments and should not be an obligation for victims but an entitlement available on the basis of their individual situation, needs, preferences, safety and family situation.
ASEAN-ACT is currently conducting a study, led by Dr McAdam, on the non-punishment of victims of trafficking in law, policy and practice across the ASEAN region, due to be released in 2022.
The event aimed to create a platform for knowledge exchange on challenges related to the implementation of the principle, including application, as well as forms of punishment experienced by victims as a direct consequence of their trafficking.
The roundtable took place in the sidelines of the Special Rapporteur's presentation of her non-punishment report to the HRC.
This recording has been published with the permission of the Office of the Special Rapporteur on Trafficking in Persons.