← Back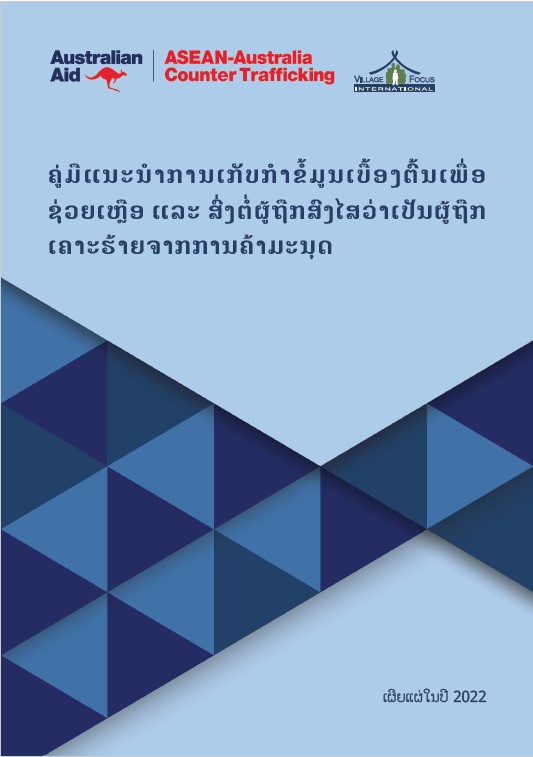 Victim Identification Handbook Lao PDR
ASEAN-ACT in partnership with Village Focus International (VFI) in Lao PDR developed a handbook on trafficking victim identification, referral and support, especially at the local level.
The handbook contains indicators to assist both government and non-government responders to identify a potential victim of trafficking and assess experiences of exploitation on a case-by-case but consistent basis.
It is also a valuable resource to build community resilience to trafficking by educating communities about some of the indicators of trafficking and exploitation.
VFI's handbook provides a step-by-step guide for CSOs, legal practitioners, local government authorities, and communities themselves to ensure all actors are better equipped with the skills and knowledge they need to prevent and respond to trafficking.