← Back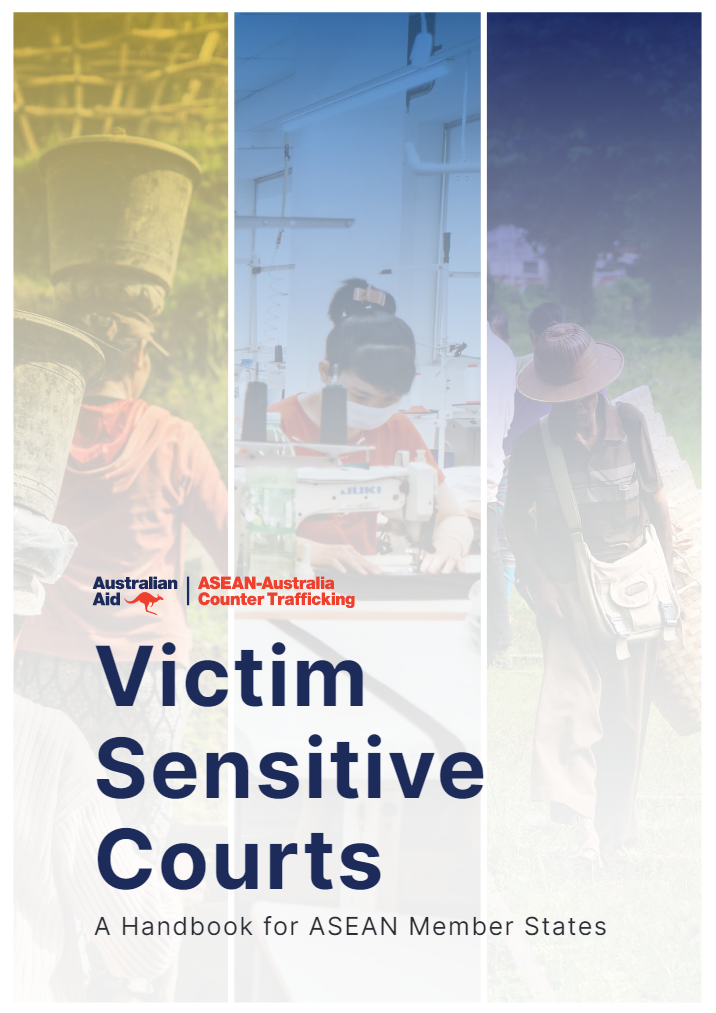 Victim Sensitive Courts – A Handbook for ASEAN Member States
In trafficking cases, victims are often the only source of evidence, and without their cooperation it is difficult to prosecute offenders. In order to support those victims who want to participate in the criminal justice process, it is critical that the formal justice process applies a victim-centred approach.
The objectives of a victim-centred approach are to:
To protect and advance the rights of victims and witnesses in the disposition of criminal cases
To reduce the possibility of re-victimization by the criminal justice sector
To help the criminal justice sector, in particular courts, understand and recognize the role of the victim and witness and their needs during the criminal justice process
To guide the criminal justice sector, in particular courts, in applying a victim-centred and sensitive approach in handling trafficking cases in the criminal justice system
This handbook, developed by ASEAN-ACT together with target ASEAN Member States, provides guidelines and international good practice on how to implement victim sensitive courts.
Download handbook in English, Bahasa Indonesia, Khmer, Thai and Vietnamese.
Download the Victim Sensitive Courts Indicators self-assessment tool as an interactive PDF.
For more information, visit: www.aseanact.org/resources/vsc-handbook